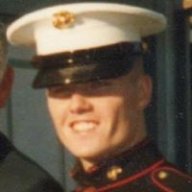 Gender:

Male

Birthday:

May 1, 1969

(Age: 53)

Location:

Occupation:

VP of Sales- Transportation=Trucking
ReilFun VFR
New Member, Male, 53, from Discovery Bay, CA
49 yrs old NOOB- Finally Mature enough to own one...but the only bike on the expressway getting passed by Semi's and Yugos! lol jk Sep 5, 2018
ReilFun VFR was last seen:

Jan 25, 2020
Loading...

Loading...

About

Gender:

Male

Birthday:

May 1, 1969 (Age: 53)

Location:

Occupation:

VP of Sales- Transportation=Trucking

Type of Bike(s):

2000 Yellow Honda VFR800. new to me - 8/2018. 36,000 mi

Gender:

Male

Home Country:

United States

Name:

Dave Reil

Subscribe:

Yes

First Street Bike- 8/2018. 2000 VFR 800
Already put 2,000 miles on almost. 30 days? (and thats all pleasure riding-no commute)

Former US MARINE- Ooh Rah- SEMPER FIDELIS.

Update-Continued riding like the first month,..Never taking anything for granted -always learning-each and every ride- So Ive learned a lot in the past...14.5 months..and 21,000 miles later and run off the road once. (no longer a virgin). Enjoying the twisties- levee rd. virtually zero shoulder to speak of; maybe 5 inches of rd. beyond the white line and maybe 8" of dirt, gravel beyond that= tulies and water about 2' down. 2330 hrs on a Thursday night I can see the next two turns ahead of me as i make a slight right, then a left and short straight to the next right. I am entering the next left when above the tullys beyond the next right i see the glow of lights and cautious that there may be a drunk driver or careless one, i always slow and move to the right,...you can imagine how shocked i was to see 4 headlights!! ( a idiot decided to pass on the inside of their BLIND left ....) I immediatley flashed light up, dn,up, dn numerous times all the while STILL SLOWING and moving to the right, which didnt look like it was going to be enough...and waiting, hoping one would yield to the other so i could live through this....Guessing here: probably got down to 35-40 mph where I am on the White line, and neither actually yielded to the other when i squeezed by the idiots driver mirror. RELIEVED that he diddnt veer any more to the left, i now found myself on the white paint, moist for sure,.haing to let go of so much brake and veer abit to the right,..actually let go of all the brake and take my chances of easing back onto the pavement which felt like the whoop di doos on a MX racetrack,..got violently slammed sidewayz to my left, hitting the side of my NEW SHOEI just above the ear and saying to myself as i slid "this is not good, this is not good,..and coming to a stop with the bike just off the shoulder pointing in the same direction sitting upright w bars maybe a ft above the road. I WAS ALIVE- I was ok! Instantly jumped up turned around arms in the air screaming WTF A$$HOLES !! I then realized as i briefly saw their brake light then continue on their drive as if nothing happened,..that wow,..i needed to sit down cause i was a little light headed. But there was no time really i had on coming traffic
..and i needed help...i waved my hand infront of my head light and the next two cars slowed down but then drove off??WTF? and the third car was a young 20 something yr old young man who asked if i needed help...yes please- mind you there is no where to pull over and park except for 1/4 before i started this ...so he parked up there and ran back to help me out. bike started and i proceeded to ride it out whith just my hands on the bars walking next to it and turning it left a bit as he was behind the bike making sure it didnt reach waters edge. Anyway- ZERO fault of my own, i dont know anything i could have done differtly- i guess i was meant to be here for something still and it wasn't my time to go. Thankful- but NOT scared enough to stop riding- I understand shit happens,..and i am beyond defensive,..i am probably considered a slight aggressively defensive rider- i will use my throttle more times than brake to avoid a situation or more importantly a posssible or potential situation...This occured after 18k mles and 12 months of experience on my 2000 Yellow VFR800fi. Keep the rubber side down and if not keep it in front of you....

Interact

Loading...

Loading...